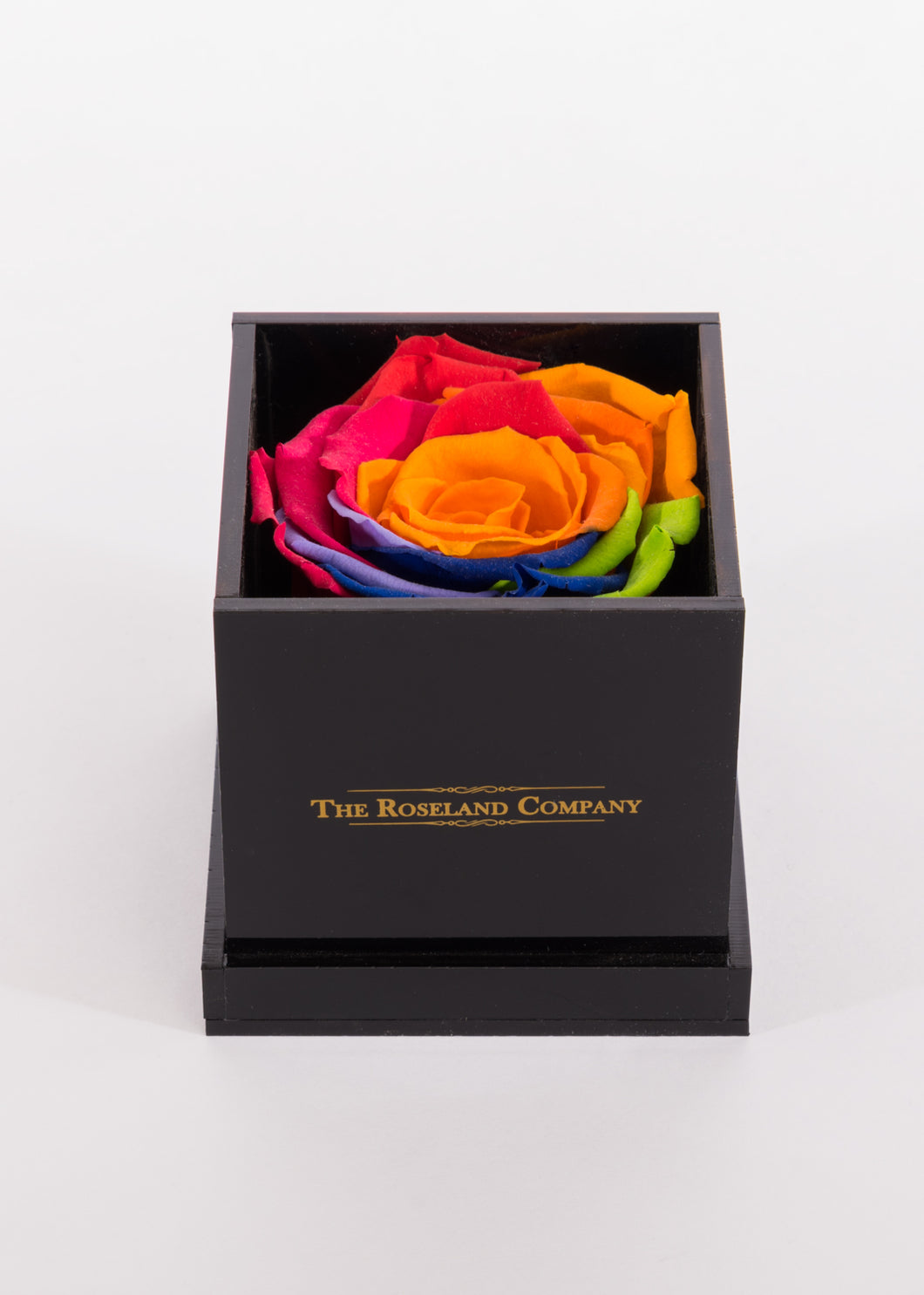 BLACK Small Cube Box with RAINBOW Eternity Rose
Regular price €33.00 Sale
Eternity long-life rose in luxury The Roseland Company rose box

One of the most touching way to express love or passion is to give flower.
Rose, of course.

But how to express eternal love? Ordinary roses wilt, but these eternal roses will be beautiful
forever. These special, big head roses are real flowers that look like they were picked in a rose garden
this morning. And due to a special preservation process, they will stay the same, weeks, months or even years later!

The chosen one comes in a luxury design box (glossy black or white upon your choice), that makes it look like a precious jewelry.

Want to make it more extravagant? Ask for a custom engraving – it can be a hidden message or a non-figurative picture.

If you want to prove that your love will last forever, choose eternity rose: a beautiful flower that will remain the same for years.